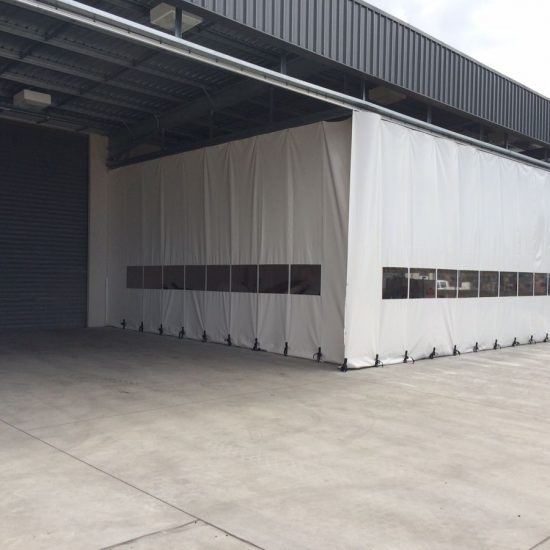 All weather, all application industrial curtains
Fabric Solutions' industrial curtains are the cost effective and ideal solution to your workspace or warehouse.
Just a fraction of the cost of a permanent wall without losing any of the functionality, our heavy duty industrial curtains are great for a number of applications:
Create retractable barriers

Protect different work areas

Reduce hazards and increase safety

Divide off different work areas

Prevent dust and other particles from machinery contaminating other areas

Isolate contaminants with surrounding curtains

Protect areas open to the environment 
Dividing off your warehouse, preventing dust contamination and protecting work areas has NEVER been easier!
Our DURACURTAIN solution is the industry preferred answer to dividing, protecting and isolating areas in your warehouse.
There are many benefits to using an industrial curtains solution from FSA:
Factory and warehouse curtains
Our flexible and high quality PVC curtains can be used across a number of factory or work area applications.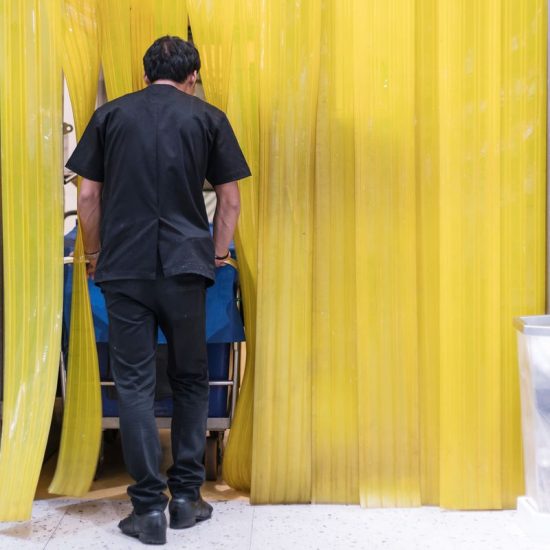 Dust, overspray and other particles can be effectively contained to whichever area of your workspace you need.
If you have a wash bay where you use power washing on vehicles, recruitment or other industrial materials you'll know the difficulties involved in containing overspray and dust/dirt spray. Keep your wash downs contained to your wash bay with a one, two, three or four sided curtain enclosure. This clear PVC curtain offers complete visibility without sacrificing effective containment. It's especially handy when combined with a portable spill bund. Plus, you can add your own logo, branding or advertising for a slick, professional look.
Work spaces with machinery and/or vehicles can often become chaotic, noisy and cramped. With garage divider curtains you can divide off different sections of the work floor and isolate particular vehicles or machinery from the rest of the production area.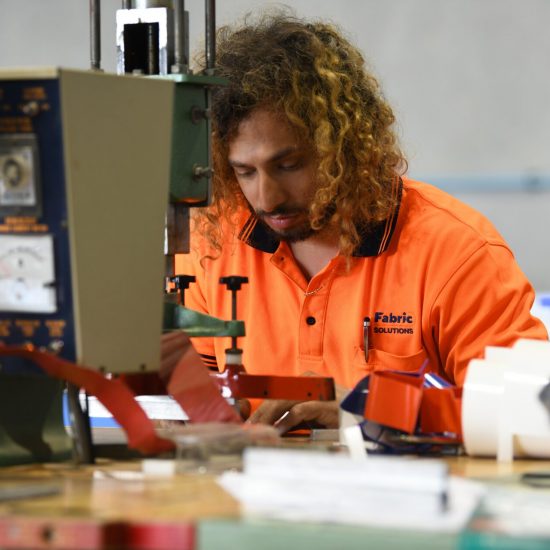 Other industrial weather curtain applications
There are a number of other applications for our industrial curtain solutions:
Factories

Warehouses

Areas requiring effective dust contamination control

Grinding or sanding areas

Spaces requiring fume containment

Storage facilities

Loading docks where birds and insects need to be prevented from entering

Areas requiring flexible space division or work area protection
Our flexible fabrication services means we can create industrial curtains to match your business's logos, colours or advertising. Using your wall curtain as a space to reinforce your branding, market your services or advertise a message won't just help you look professional and make you visible to your customers, it'll even help you get more business!
Why choose FSA's curtain solution?
We know what it takes to fabricate a strong, durable industrial curtain. We leverage our unrivalled knowledge and experience to both design and build customised solutions for long lasting effect. 
Every single one of our PVC screens and dividers are custom created to the exact specifications and requirements of our clients.
Our hold-down buckles are made from stainless steel to ensure the curtains are kept in place no matter the weather conditions and offer a long lasting solution.
No cookie cutter solution
We design and manufacture our curtains to meet your specific requirements, building and application.
All our curtains are made from high quality and heavy duty reinforced PVC for peace of mind.
Our clear PVC options mean you don't need to choose between visibility and effective protection in your enclosed workspace.
Heavy duty bearing rollers
Our industry-leading bearing rollers are designed to operate under heavy and intensive conditions. Combined with our stainless steel hold down buckles, you won't find a more effective solution in the market.
Fabric Solutions is dedicated to ensuring you receive a flexible and customised industrial curtain solution. We don't do it for the curtain call, we do it because our clients' satisfaction is our top priority.
Want to discuss what options are available for your specific application? 
Give us a call on 1800 039 996 today!
The Fabric Solutions Australia difference
We're your perfect choice of partner for all things industrial curtains.
100% Aussie owned and operated

Experienced team to provide comprehensive technical advice

Onsite installers are all fully qualified and certified to national standards

Range of materials for all applications

Custom manufactured solutions to meet your specifications
Whether you're ready to pull down the curtains on your installation, or not quite sure, why not get in touch with us today for a pressure free and obligation free quote?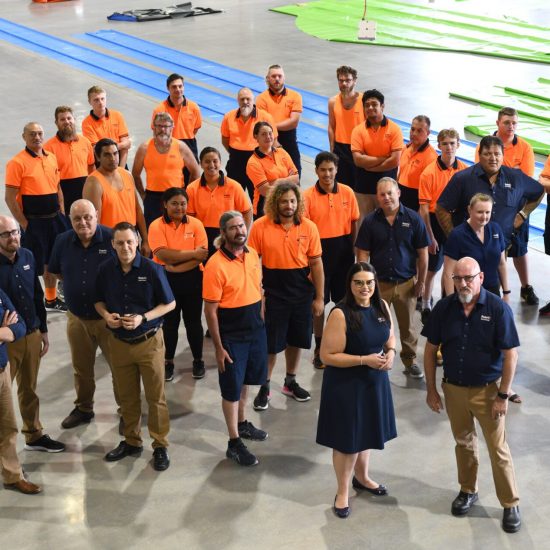 Do you want to find out more about our industrial curtains solutions? Call us today on 1800 039 996 or
send us an enquiry
for an obligation-free quote!