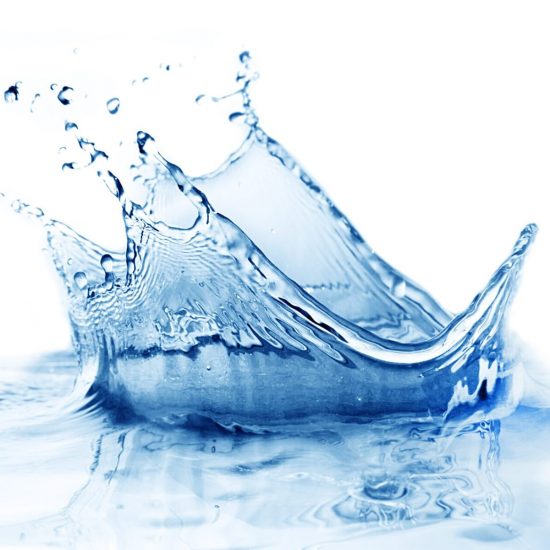 Portable bund, liquid and fuel containment
Fabric Solutions Australia is the leader of portable bund, fuel containment and liquid storage solutions.
We provide custom quotes and tailored solutions to our clients so that everyone can benefit from the perfect product to suit their needs.
FSA services commercial, industrial, mining, energy, government, aquaculture and agriculture clients, so there's no type, size or complex project we won't be able to help you with.
If you'd like to find out more how we can help you–obligation free–contact us today on 1800 039 996 or online.
DuraBladder is a high quality industrial liquid storage bladder that can be custom made to fit your specific storage needs.
Suitable for:
Liquid waste
Chemicals
Fuels
Drinking water
The DuraBladder bladders and pillow tanks are flexible, portable and self-supporting. Despite their toughness and durability, they're easy to get set up making them an ideal solution for temporary storage or transport.
Cost effective.
Storage efficient.
Portability enabled.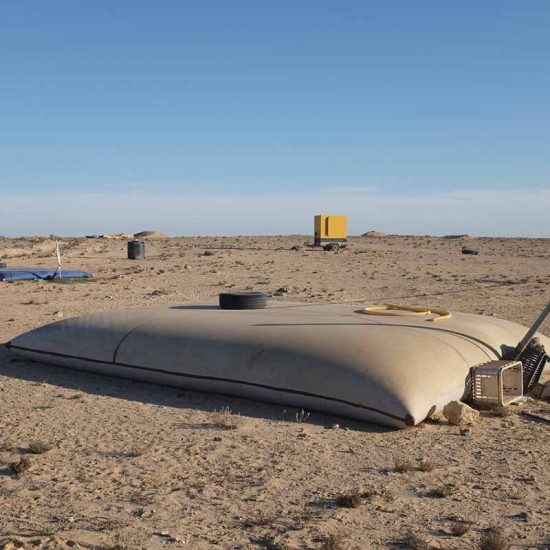 With bladder sizes ranging from 600 litres right up to 350,000, we're bound to be able to put together a bladder that's right for you. Normally our bladders are fabricated as a single piece but for larger applications we simply daisy chain the correct number of bladders together to meet your specifications. 
We do not supply bladders smaller than 600 litres and only provide them for industrial and commercial uses.
Waste water, effluent, grey or black water, mining chemicals, industry contaminated liquid… Our DuraBladder can house them all. 
Plus, thanks to a smart design that means the bladders only take up the volume of its contents, only a minimal amount of air gets trapped inside. This means less oxidation contamination, less condensation risk, less evaporation and less trapped insects.
Chemical and fuel storage
Particularly popular in the mining and industrial sectors, our portable bunds are excellent temporary solutions for chemical and fuel storage. The highly durable material makes these fuel bladders excellent for storing diesel, gas, kerosene, chemicals, oils, jet fuel, and aviation gas. 
Note: They are not suitable for storing petrol.
Made to AS/ANZ:4020 specifications, our portable bladders make for excellent water storage. Whether it's water for mine, irrigation and industry sites, potable water or emergency water supplies, these temporary and portable bladders are versatile and effective. Even drinking water can be safely stored without the material imparting a taste.
For more information about our range of high quality fuel bladders, click below.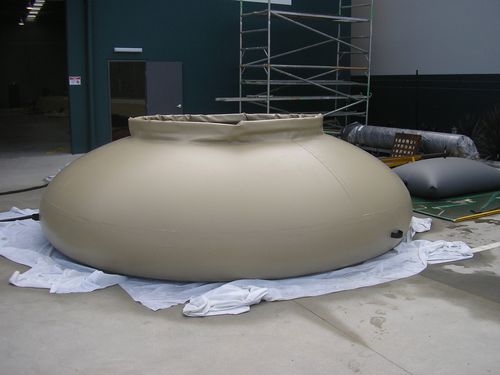 Onion (or flexi) tanks are collapsible water tanks. This portable bund solution is made from reinforced and heavy duty PVC or Polyurethane Polymer.
Excellent for use in:
Remote locations
Mining camps
Emergency drinking water
Chemical storage
Fuels
Contaminated waste
Firefighting water
Rainwater harvesting
Spill containment
Thanks to its central foam filled collar, this portable tank only rises as the contents inside rise. Easy to set up with just one or two people within 10 minutes, it's the ideal temporary and portable liquid containment solution.
Affordable.
Durable.
Portable.
Why do our onion tanks make for the perfect temporary liquid containment solution?
They're completely self-supporting.
They can be easily and rapidly deployed and set up.
They're compact when in transit or storage.
They are manufactured using heavy duty materials and methods.
They are easy to maintain and clean thanks to its open top.
The FSA team can manufacture onion tanks to suit a variety of applications and sizes. From containing 1,000 litres of liquid to 25,000 litres, there's a wide range of sizes on offer. Of course, no two applications are exactly the same, which is why in addition to sizing we offer a range of choices in material and fitting/accessory customisation.
Our offerings include a variety of accessories for you to choose from for your portable bund:
Durable ground sheet
Storage and transportation carry bags
Protective covers to reduce evaporation and contamination
Fittings including cam locks, Storz fire fighting fittings and fire authority specified additions.
Loops to secure hoses
Reinforced welded webbing handles to male setting up a breeze
The onion tank from Fabric Solutions comes in three different heavy duty construction materials. All options meet the standard Australian and international regulations.
Reinforced PVC (RPVC)
XR5
Polyurethane (TPU)

To find out more about our selection of onion tanks, click below.
Get your custom quote today
Our team of portable bund experts are always happy to take your call and discuss the best solution for your particular application.
There's no industry we can't service and no size or type of liquid containment we don't have a solution for.
If you'd like a custom quote with no obligation, cost or hassle give us a call on 1800 039 996. Or fill in our online enquiry form and a member of our team will be in touch as soon as possible.