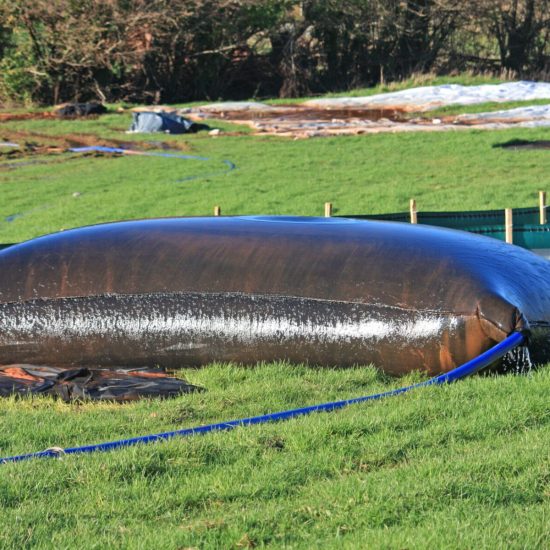 Diesel fuel bladder and liquid storage solutions
Fabric Solutions Australia provides a wide variety of versatile solutions for all sorts of liquid storage:
Chemical liquid storage
Liquid waste storage
Diesel fuel storage

Contact us today to find out more.
Our water storage solutions
DuraBladder Industrial Bladders are designed and made by our team at Fabric Solutions Australia. The pillow tanks are self-supporting and flexible containers excellent for use as diesel fuel bladders and a range of other liquids. From drinking water to waste liquids and chemicals, they're the perfect solution.
The DureBladder comes in a range of sizes starting at 600 litres and going right up to 350,000 litres. If you need a custom or larger bladder, we're able to simply daisy chain them together for a bespoke and effective storage solution for you.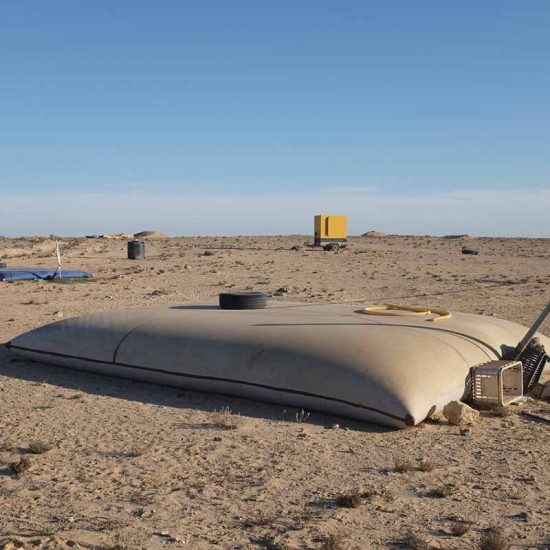 Benefits of the DuraBladder
Please note: we do not supply bladders for four-wheel-drives, boats, vessels or caravans. Applications are limited to static use only. We only manufacture bladders and temporary liquid storage solutions for industrial and commercial purposes in excess of 600 litres.
Permanent solutions can be complex, difficult or costly. If you're looking for a temporary and more cost effective solution, the DuraBladder is right for you.
Not only does the durability and toughness of our DuraBladder mean that you'll know the liquid is being safely stored, but it also means it offers a long term and cost effective solution for you.
Easy installation means no hassle, no fuss and no worry! They're the ideal temporary storage solution without being too difficult or too costly.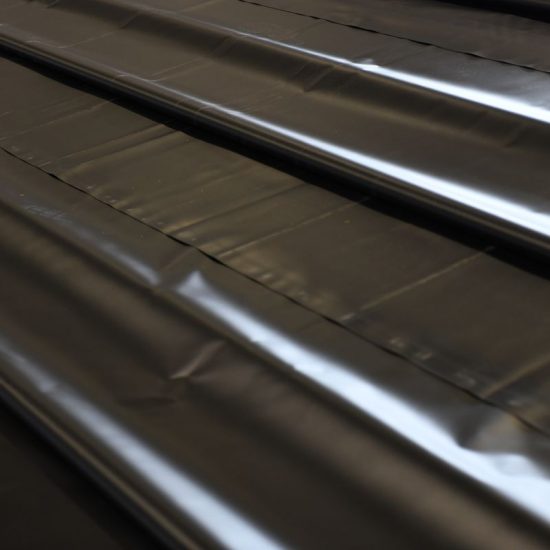 FSA's liquid waste storage solutions are designed for a range of applications:
Greywater sewerage
Blackwater sewerage
Effluent
Contaminated water
Slurries

Throughout the mining and general industry, chemicals and contaminated liquids are often needed to be stored temporarily before further processing can take place. It's not just industrial companies needing liquid waste storage however. Our bladders and storage solutions are used across Australia in commercial and residential applications.
Why use an FSA liquid waste storage solution? Since the bladders only take up the volume of the contents they're holding, there's a minimal amount of air that gets trapped inside. This means less chance of contamination from oxidation, reduced risk of condensation, and minimised chance of insect infiltration. Plus, there's no evaporation risk either!
Our water storage solutions are used across many applications and sites.
Potable
AS/NZS 4020 approved
High quality temporary water storage
Perfect for industry and mining sites
Designed for emergency water supplies
Storing water is a necessity for a wide range of applications. This can include water needed for use in general construction, dust suppression, the storing of contaminated water, supply of emergency or back-up water, drinking water, processing and production water, irrigation supplies, pool renovation water storage, and transfer and holding tanks. 
Water, drinking water especially, often needs to be kept uncontaminated and protected. Our drinking water bladders are made to AS/ANZ:4020 standards. All materials used in the fabrication of our bladders that come into contact with drinking water are designed to not impart a taste on the water itself. This is often an unfortunate byproduct of cheaper bladders.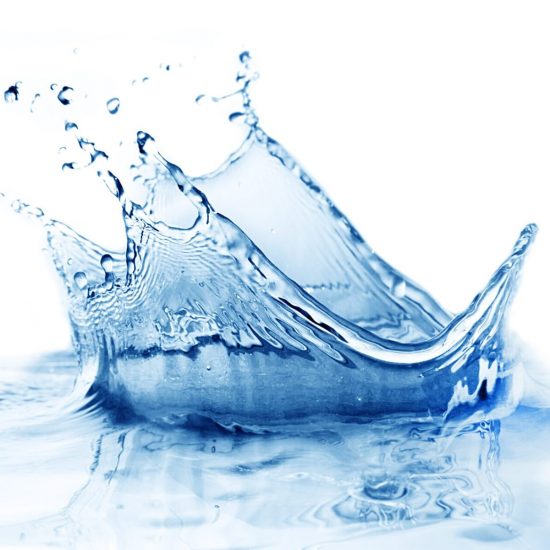 Whether it's a diesel fuel bladder or a temporary drinking water storage solution, our custom shaped bladders are perfect for all applications. Find out more about our custom shaped solutions here.
Pillow tank style bladders
Are you looking for a high quality, cost effective pillow tank style bladder? For more information about our storage solutions, download our brochure.
If you'd like more information about our range of general water bladders, make sure to check out our full selection of products
Check out our DuraBladder liquid bladder installations!
Seeing, sure is believing, so make sure to check out our photo gallery of different DuraBladder installations today.
Contact our team for more information
Whether you know exactly what sort of diesel fuel bladder or liquid storage solution you need or have no idea where to even begin, make sure to give our friendly, knowledgeable team a call on 1800 039 996 or send us through an enquiry.