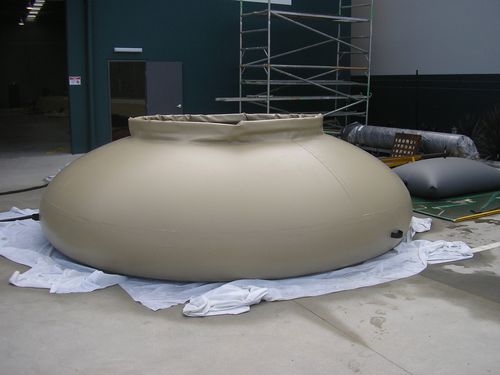 Temporary water storage tanks for all applications
Fabric Solutions Australia is the premier provider of liquid containment solutions including temporary water storage tanks.
All of our flexible and collapsible water tanks come with our quality guarantee.
Flexible storage tanks for rapid deployment? Get an obligation-free quote for your very own today!
Onion tanks and collar tanks
Our range of onion tanks and collar tanks are the perfect short term portable storage solution.
Also called flexi tanks, collar tanks, collar dams and onion bladder tanks, onion tanks are a self-supported, easily relocatable liquid storage tank. Why is it called an onion tank? Simple! It's shaped like an onion!
Onion tanks are made from a variety of fabrics like reinforced PVC. They're distinctive temporary water storage solutions thanks to the central foam filled collar that rises as the tank is filled. This unique design means that the onion tank takes little time and little effort to set up. Generally one or two people can get an onion tank ready to go in less than 10 minutes.
That's just part of what makes FSA's onion tanks so ideal as a collapsible water storage solution.
What are the benefits of an onion tank?
If you need rapid deployment for your temporary liquid or chemical storage, there's no better option than an onion tank. Often used for ongoing applications, a properly serviced and maintained tank will provide long lasting effective storage. 
Just like a real onion, there are many layers of benefits and features of the onion tank.
High quality construction from reinforced, heavy duty PVC or polyurethane polymer
Ideal for use in remote locations such as mining camps
Easy to transport to location or from one site to another
AS/NZS 4020 certified for potable water where applicable
Effective for storing water, waste & chemicals from 1,000 litres to 25,000 litres
Customisable fittings' size for different locations
Offers an ideal solution for both short and long term storage
Optional ground sheet can be provided
Optional carry bag or protective cover available
Very quick setup time
Designed for rapid deployment
Self-supporting

No frames or assembly parts are needed
Highly stable

Very compact when packed away

Easily transportable to remote locations
Easy to store
Constructed using only heavy-duty methods
Open top means it's easy to clean and requires low maintenance
Can be manufactured from a number of materials
Optional removable top covers are available to make sealed units
Tanks are supplied with a ground sheet/carry bag for convenient storage and packaging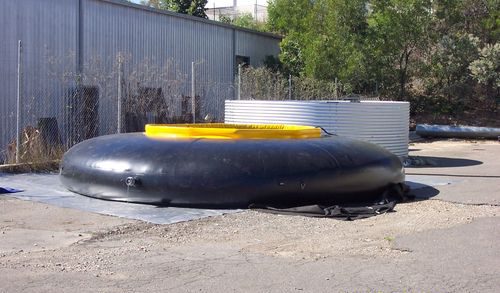 What are the applications of an onion tank?
Our range of onion tanks are manufactured to a range of specifications. They're suitable solutions for a variety of applications containing liquid from 1,000 litres to 25,000 litres.
Of course, no two applications are exactly the same. Using our extensive experience, know-how and expertise, combined with a range of materials, we customise all of our fittings and accessories on our temporary water storage tank products.
Our onion tanks can be made to suit a wide range of different uses and applications according to your needs, preferences and specifications, including:
Drinking water (emergency aid)
Remote water supply for mining applications such as drilling and exploration
Fire-fighting water
Chemical storage
Contaminated waste
Fuels
Spill Containment where fast deployment and fast filling are critical
Rainwater harvesting
Any other application where you need fast, temporary liquid storage
No matter what your specific storage requirements, no matter whether you're storing potable water, chemical waste or some other liquid, the Fabric Solutions team can do it!
To get your custom quote, give us a call on 1800 039 996 or send through an enquiry.
Are there different options for onion tanks?
There are a number of options available for our onion tanks. Every situation, application and specifications are different. Fortunately, FSA offers the flexibility required to meet your needs. Options include:
Durable ground sheet
Carry bags for easy storage and transportation
Protective covers to prevent evaporation and stop contamination from debris and sunlight
A wide range of standard fittings, including cam locks, Storz fire fighting fittings and fire authority specified fittings
Fitting locations can be placed as needed
Loops to secure hoses
Reinforced welded webbing handles for easy setup
Our choice of onion tank materials allow us to not only meet the strict Australian and international standards but also to exceed your expectations. We'll match the right material to your application to ensure it's more than adequate for your usage and storage requirements. Material options for our onion tanks include:
Reinforced PVC (RPVC)
XR5
Polyurethane (TPU)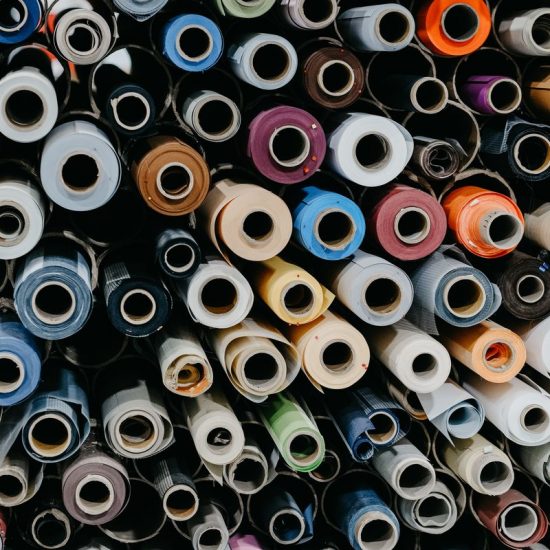 Contact us today for a quote
Do you want a customised and obligation free quote?
Enquire about getting your own onion tank today!