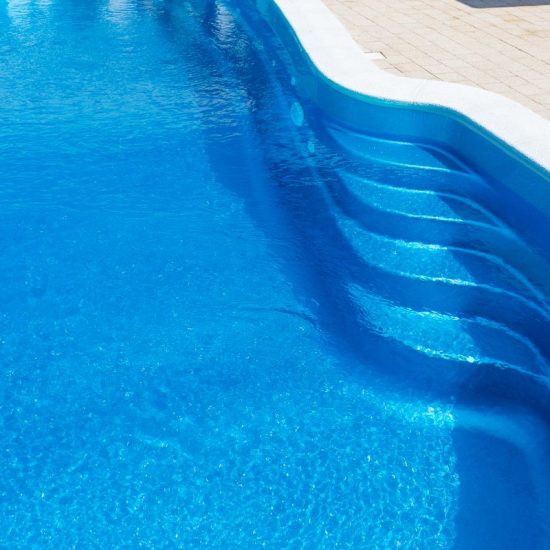 Inground pool liners and other pool solutions
Fabric Solutions Australia is the leading provider of swimming pool products and solutions. From inground pool liners to fixing systems, our expert team can help you find exactly what you need for your pool.
All pool shapes. All pool sizes. We can help.
Inground pool liners
3D measuring technology
Pool liner fixing systems
Comprehensive pool products to suit your needs

If you'd like a custom quote for a cost-effective inground pool liner or other pool solution, contact our team today.
Residential and commercial inground pool liners
Our range of DuraPool pool liners make for a perfect fit in any pool. Elegant, long lasting and cost effective they're the smart way to keep your pool functioning the way it should.
Great for residential and commercial inground pool liners
12 year pro rata warranty
Made from high quality 0.80 millimetre Virgin PVC
Guaranteed not to crack or peel
Easy to clean
Soft to the touch
Resistant to algae, mildew and mould
Perfect integration with tiles and other pool features or designs
Use of advanced 3D measuring to ensure an exact fit
Completely made in Australia
Use of unique Invisiseam super strong glue-free joins
Wide selection of colours and patterns
Ideal way to renovate a leaking pool
Suitable for all heated pools
Made from three layers of super strong and reinforced liners
Sealed edges to ensure water tight fit
Accommodating of ground movement
Painted or joined line markings and shapes available
UV resistant 100% virgin PVC material
Long lasting investment
Resistant to and durable in the harsh Australian climate and sun
The inground pool liner is made from three separate and reinforced membrane layers.
The outer layer is soft and tactile without compromising its chemical and UV resistance.
The inner layer scrim provides additional strength and controls the stretching.
The bottom layer brings high dimensional stability and tensile strength.
Have you got a custom-shaped pool? No problem! We can custom make a perfectly fitting liner for your inground pool. Using our advanced 3D measuring system we can guarantee that every liner we fabricate will fit perfectly the first time, every time.
There's no sized pool, no shape of pool, and no level of complexity of pool that the expert FSA team can't measure and create an effective pool liner for.
You can't get much bigger than the largest swimming pool in the southern hemisphere? The iconic Hayman Island's commercial pool was refurbished by our team in 2016. Being the size of seven Olympic swimming pools, it stands as proof of our ability to deliver inground pool liners of literally ANY size.
Whether you have a 25 metre school lap pool, a heated hotel pool or an outdoor water feature extravaganza of 8.5 million litres, Fabric Solutions can manufacture a liner to suit your needs.
FSA might love a giant commercial pool project but we're also passionate about helping residential clients with their backyard pools. With custom-made designs, we offer a variety of styles, patterns and colours in our liners.
Our pool liners are designed and manufactured to reduce the number of welds and joins, as well as to minimise the amount of material wasted.
That's why we use the super strong and reliable Invisiseam technology. This practically invisible technology doesn't use any glue and provides joins only 10 millimetres wide. Nonetheless they're just as strong as the standard 20 millimetre joins used by others in the industry.
Every DuraPool pool liner is made by us at our local Gold Coast factory located in Yatala, Queensland. 
Forget getting unreliable, low quality and cheap imports from overseas. This is a quality controlled, reputation backed, Aussie-made product.
All of our inground pool liners are able to stretch up to three times their original length before becoming compromised and failing. Plus, the welders are even stronger! This is why the FSA team stands confidently and proudly behind our products and offers comprehensive warranties. All our liners are tested to ASTM D 6392-08 using a T-0100SE Tensiometer to ensure quality control. 
Rest (and swim) assured that you're receiving the highest quality pool liners when you come to us!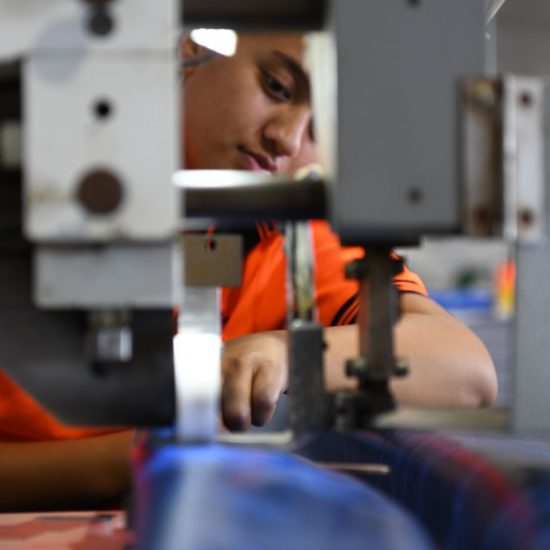 Swimming pool liner fixing systems
It's not just inground pool liners that we offer, it's end-to-end liner fixing systems too! With two options available, one for attaching the liner above the water line and one for attaching it below, we can accommodate for your preferences and specifications.
A below the waterline pool liner fixing system is affixed to the wall below the surface of the water. This accommodates the use of steps or bench seats in a pool. Decorative tiles and other finishes can also be included as this versatile mounting system allows for the contours of your pool's features to be followed.
An above the water line pool liner fixing system is attached up and above the surface of the water. This is the ideal solution if there are overhanging pavers or brickwork. The liner is neatly concealed beneath the ledge and is particularly useful where cracks and leaks are too expensive to repair meaning the pool liner can't be attached lower down.
Our advanced 3D pool measuring system enables our team to ensure a perfect inground pool liner fit to any shape or size pool. Using a special laser optical tool we're able to quickly and easily measure the precise specifications. This data is then uploaded to our state-of-the-art pool shape development software. No matter how your pool is designed and configured, thanks to our sophisticated measuring technology, we can guarantee a superb liner fit no matter what.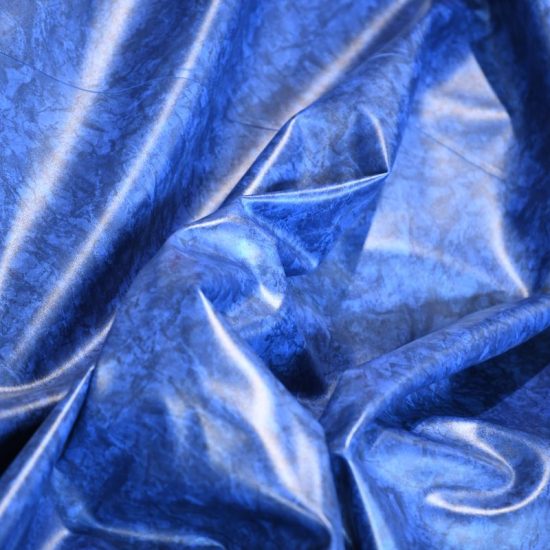 Get your pool fixed without a hitch - contact us today
If you'd like any more information about our inground pool liners, fixing system and 3D pool shell measuring technology, make sure to get in touch with us today.
Call 1800 039 996 or enquire online for a custom, no obligation quote.